Donate Online
Click above to help support Zion Lutheran Church and more!
---
2019 Christmas Cookie Sale
Orders due by Nov. 26th, Pickup Dec. 7th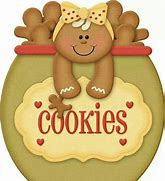 The teachers will be baking cookies to sell once again this year. You may purchase cookies for $5.00 per dozen or you may purchase a 5 dozen box for $20.00. The cookies that will be available are chocolate chip, peanut butter, oatmeal, sugar, and snickerdoodle. Orders will be taken until November 26th, and will be available for pick-up on Saturday, December 7th, from 12:00 – 2:00 pm in the school kitchen. Payments are requested at the time your order is placed. Please make checks payable to Zion Lutheran School. Any questions, you may call the school office at 635-3060. Download the Christmas Cookie Sale PDF below to place your order!
Download Order Form Here
Deaf Ministry Services are every Sunday at 10:30 am
Zion is announcing its new Deaf Ministry every Sunday morning at 10:30. Read more about how this new ministry is helping Zion's members:
Desks for Sale
Zion Lutheran School is selling desks that are no longer needed in our classrooms... Some of these are like new and are first come, first served. These retail new at over $250 each but are available for $50 each through Zion. Please email david.manning@zion-school.org if you would like to arrange a viewing or purchase. There is no limit to the number you can purchase.