Zion Lutheran School - News & Events
---
Red Cross Blood Drive

Zion will sponsor an American Red Cross Blood Drive in our gym on Monday, December 17, from 3:00 – 7:00 pm. To schedule an appointment please visit the website:
www.redcrossblood.org
and enter sponsor code:
StauntonComm
. You may also call 1-800- REDCROSS or download the Blood Donor App to your smart phone. The ARC also uses RapidPass, which allows donors to save time the day of the drive. Please visit their website for more details. If you have any questions, please call the school office, 635-3060 ext. 01.
Christmas Program Information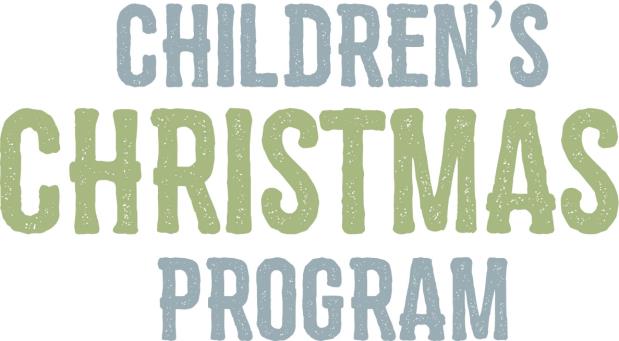 Zion Lutheran School will be presenting two different Children's Christmas Programs on Sunday, December 16. The Praise Him Choir (4 year old Preschool – 3rd grade) will present their Christmas program at 2:30 pm. The Joyful Noise Choir (4th – 8th grade) will present their Christmas program at 4:00 pm. Both programs will be held in the church sanctuary. The Praise Him Choir will present their program for a second time on Friday, December 21, at 9:00 am and the Joyful Noise Choir will present their program for a second time at approx. 9:30 am.
ZION APPAREL WEBSITE OPEN!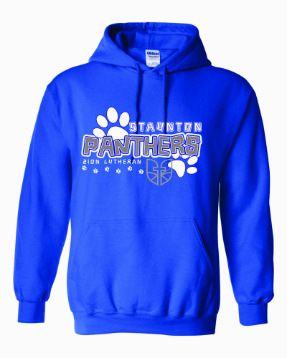 Who needs to refresh their Zion wardrobe? The Zion apparel online store is now ready to go with new designs and options! The website has been set up for us by Creative Flair in Litchfield. The link to our school's very own website is:
www.creativeflaironline.com/zion
T-shirts, long sleeve shirts, sweatshirts, hoodies, polos, jackets, and hats are all available! Orders may be placed through Sept. 14! Orders should be ready for pickup at Zion by Sept. 24. Please let Mrs. Meade know if you have any questions!
Zion Dinner Auction Thank You!
THANK YOU so much to everyone who attended the auction, purchased items, donated items, helped work, or donated desserts! Your generosity towards the PTL and the students of Zion is very much appreciated!
PTL Meetings
All meetings are held at 6:00 pm in the school cafeteria. Babysitting is provided by Zion 8th graders. A $25 gift card is given as an attendance prize at each meeting!
This year's meetings are scheduled for: September 16th, November 18th, January 20th, March 17th and May 19th.
Desks for Sale
Zion Lutheran School is selling desks that are no longer needed in our classrooms... Some of these are like new and are first come, first served. These retail new at over $250 each but are available for $50 each through Zion. Please email david.manning@zion-school.org if you would like to arrange a viewing or purchase. There is no limit to the number you can purchase.
From the Desk of the Prinicpal
11/30/2018
GHappy New Year! This week we start a new liturgical year. What does that mean? The "church year" begins with Advent each year. During Advent, we focus on the next coming of Christ. You will see a great number of verses from Revelation. Advent culminates with Christmas. It is a reminder of the coming of Christ to fulfill the prophesies of the Messiah.

For schools, this is an incredibly busy time. Factor in curriculum and then top it off with Christmas programs with a helping of overly excited (and distracted) students on the side, and for teachers it feels like we are pulling plow behind us. It is great to be at a school where we can openly share the JOY of Christmas every day!

Oh, and for you that have been asking.... The JOY sign goes up this weekend!

In Christ,
Mr. Manning


View this Week's
Panther Paws
12/07/2018
Log in to Ren Web

Upcoming Events at Zion Lutheran School
12/16/18 - Christmas Programs
12/21/18 - 1:45 Dismissal
12/21/18 - Christmas Programs Encores
12/24/18 - 1/4/19 - No School
1/19/19 - PTL Trivia Night
This week at Zion Lutheran School
Dairy Queen Night, 5-9 pm
BB Girls A 6:30 at Home
BB Boys C 7:30 at Home
Lunch Menu
---
*Whole wheat bread is available each day as well.